Enrollment
Stepping Stones has a license capacity of 100 children. Application for enrollment of children ranging in age from 6 weeks to 12 years old will be considered without regard to race, color, religion, sex, or national origin.
Prior to a child's start date the following must be returned to Stepping Stones Preschool:
Current Immunization Record (For children under 5 years old)
Birth Certificate (For children under 12 months old)
Waiting List
If Stepping Stones childcare is full at the time of your interest in our preschool program, children will be placed on a waiting list for openings. Preference will be given to siblings of children currently in the childcare program and then to those families who have gone through the interview process with the daycare.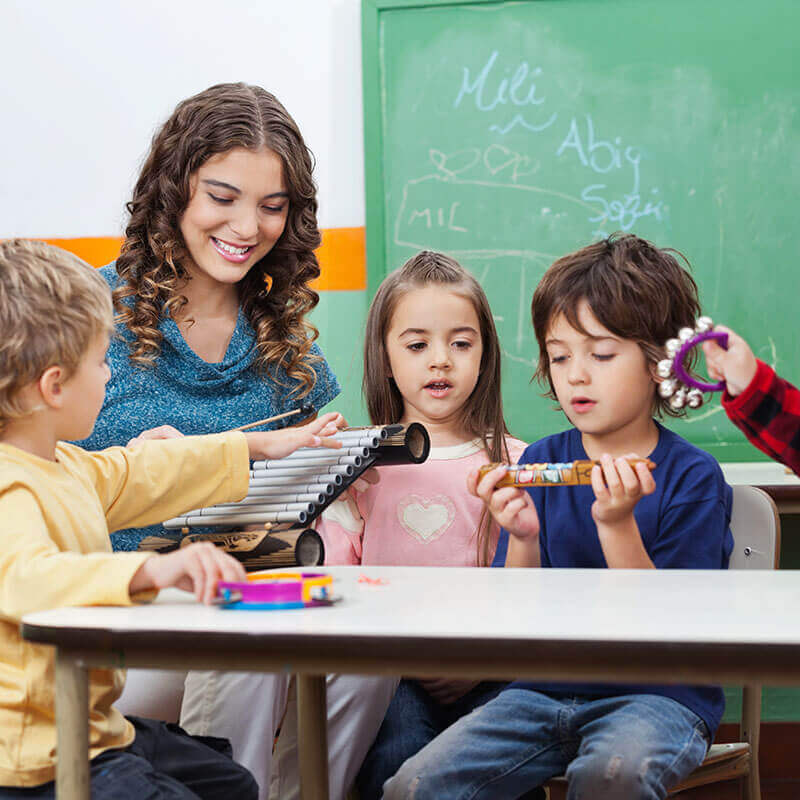 Signup Fees
NON-REFUNDABLE DEPOSIT: Equivalent to one week's payment
NON-REFUNDABLE REGISTRATION FEE:
$25 annual fee
FAILURE TO ACCURATELY COMPLETE FORMS OR PAY FEES IN A TIMELY MANNER MAY RESULT IN CANCELLATION OF THE ENROLLMENT AGREEMENT.
Holding Spots
If you need us to hold a spot for your child, depending on availability we may be able to do that for a deposit equivalent to one week's tuition. The spot will be held no longer than two weeks. This will be applied to your child's first week of attendance, however, if you should decide not to enroll your child, after all, the money will not be refunded. If you need the spot held longer than 2 weeks, depending on availability we may continue to hold a spot for your child at the regular weekly rate, however this amount will not be refunded or applied to any week of care, regardless of attendance or enrollment.
Tuition
For your convenience Stepping Stones Preschool also allows you to pay your tuition online, we accept the following forms of payment: cash, check, Visa, MasterCard, and Tuition Express. We also now accept paypal using the button located at the end of this section. Tuition is due every week on the first day your child attends for the week and is considered late if not received by Wednesday, the exception to this rule is if you enroll in Tuition Express, then your payment would be pulled from your account on Thursday.
All fees are due regardless of attendance. There will be no reimbursement for unused childcare due to illness, vacation, maternity leave (a parent may choose to withdraw their child temporarily during their leave if they chose not to send them to the daycare, but Stepping Stones Early Learning Center will not be able to guarantee a spot for re-enrollment of the child), or other absenteeism or closure of the daycare center. The expenses of providing a developmentally appropriate childcare program continues daily, whether a child is in attendance or not. We do not trade a scheduled day for another day. Parents may request an added day or extended hours to a day. We check our schedule and will let you know if an opening is available.
Parents who are receiving a childcare subsidy or childcare assistance must pay the full regular tuition rate (by cash, check, credit card or money order) until the authorizing paper-work is delivered to us by the paying agency. Upon our receipt of subsidy payment, you will be reimbursed whatever you have paid, with exception of your co-pay. You are responsible to directly pay Stepping Stones Preschool your subsidy co-pay each week. Co-pays vary based on each family and are not determined by Stepping Stones Early Learning Center. If subsidy billing lapses it is your responsibility to pay the full tuition amount until the subsidy program notifies us otherwise.
Withdrawal
It is the policy of Stepping Stones preschool that parents give the director a minimum of 2 weeks' notice of intent to withdraw. Your withdrawal may be in writing or in person to the Director or Assistant Director only. Stepping Stones reserves the right to ask a parent to withdraw their child if it is determined that the child cannot be adequately cared for in the childcare center. A daycare exit questionnaire may be sent to you by the center Director. We appreciate your cooperation in completing this form so that we can better serve our children and families.